Søren Bebe Trio | Here Now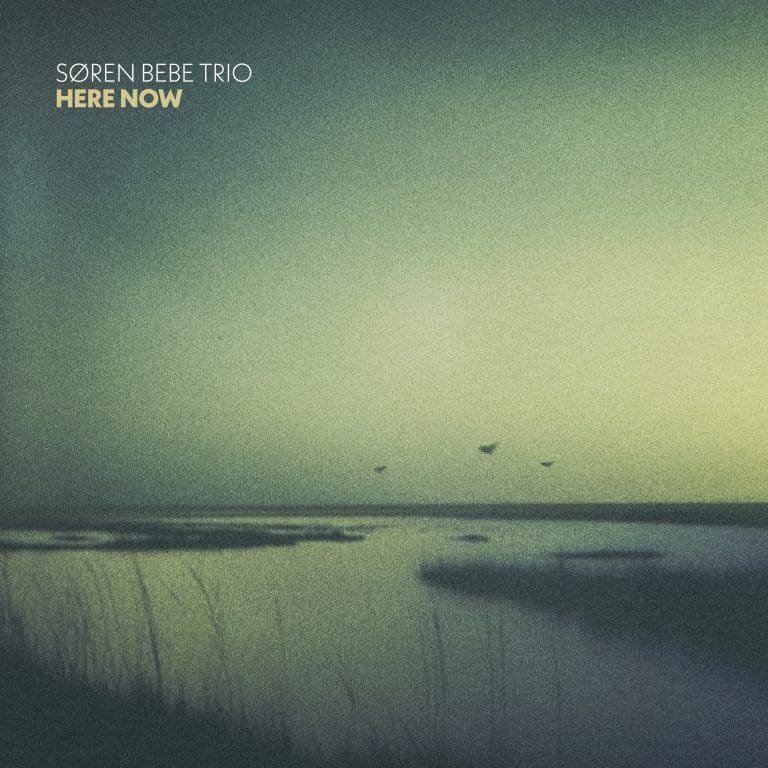 Søren Bebe Trio
Here Now (From Out Here Music, November 17th)
Celebrated and praised by critics and audiences alike as a torchbearer of Scandinavian jazz akin to the likes of Esbjörn Svensson and Tord Gustavsen, Copenhagen based pianist Søren Bebe proudly presents his trio's seventh studio album. 'Here Now' is set to release on the 17th of November.
Founded in 2007, the Søren Bebe Trio have cemented themselves as a cornerstone of European jazz with performances at leading festivals and venues in Hong Kong, South Korea, Morocco, Brazil, Poland, the USA and Denmark.
'Here Now' follows the critical acclaim of their 2019 release 'Echoes' and marks a new era for the trio,
welcoming Norwegian drummer Knut Finsrud into the ensemble for the first time alongside bassist Kasper Tagel.
Seeking inspiration from his heroes of past and present including Tord Gustavsen, Espen Eriksen, Misha Alperin and Jan Johansson, Bebe explores narrative themes of slowing down and seeking presence and gratitude through delicate melodies and a folk-like simplicity.
Having recently moved to a small village in Denmark with his family surrounded by woods, lakes and farmland, the quiet, contemplative and spacious tone of 'Here Now' is reflective of Bebe's newfound pace of life and surroundings. Introspective and melancholic in tone, Bebe's compositions usher the listener through intricately woven chord progressions and familiar song-like structures with intensity and tranquility. Steadfast grooves decorated with rich percussion timbres dissolve into rubato passages of openness across 10 original compositions that are maturely confident in their subtlety.
The trio will be celebrating the release of 'Here Now' with tours of Denmark and abroad in the winter of 2023 and throughout 2024 – click here for more information.
Leading up to November 17th, Bebe will release four singles:
11/08: Tangeri
(Listen here)
15/09: On and On 
(Listen here)
20/10: Be Well 
Søren Bebe | Piano – Kasper Tagel | Bass – Knut Finsrud | Drums
Why not share this album with your friends?
"Great album! Very moving and delicate music. Even those not particularly into Jazz music should love this."
---
Track Listing
1 Here Now 
2 Tangeri
3 Grateful 
4 Winter 
5 Misha
6 Be Well 

7 Folksy (To Jan) 
8 Day by Day 
9 Summer 
10 On and On 
All songs composed by Søren Bebe 
---
Background info / Liner Notes: 

Produced by Søren Bebe 

Recorded on 17 + 18 April 2023 by Thomas Vang at The V-Recording, Denmark 
Mixed by August Wanngren at Virkeligheden, Copenhagen, Denmark 
Mastered by Sofia von Hage and Thomas Eberger at Stockholm Mastering, Sweden 
Artwork by Veselić & Veselić, Serbia 
Available on CD, Vinyl, HD Download and Streaming 
Self-released on From Out Here Music
Release date: 17. November 2023