Latest News, October 2023: 

– FIRST REVIEW of 'HERE NOW' is OUT: "Søren Bebe masters the art of melody to perfection, drawing from the folklore of his culture. 'Here Now' is a graceful, elegant, poetic album of understated richness." (6 of 6 ⭐️⭐️⭐️⭐️⭐️⭐️, Paris Move/Bayou Blue Radio)

– In April we recorded our seventh trio album "HERE NOW" to be released on 17 November 2023. This time with norwegian drummer Knut Finsrud and Danish bassist Kasper Tagel. Listen to the latest single On and ON HERE.

– We're touring in Denmark and Europe in 2023 and 2024. Please follow the calendar HERE for updates and reach out to book the band HERE.

– Another Editorial Playlist on Spotify has picked up one of our tunes and we've now surpassed 140.000 monthly listeners on Spotify!!! 

– New VIDEO is up on YouTube. Watch it HERE.
This page will be updated with relevant info, including updated Danish press material, as we go along.  
Celebrated and praised by critics and audiences alike as a torchbearer of Scandinavian jazz akin to the likes of Esbjörn Svensson and Tord Gustavsen, Danish pianist Søren Bebe proudly presents his trio's seventh studio album. 'Here Now' is set to release on the 17th of November.
Founded in 2007, the Søren Bebe Trio have cemented themselves as a cornerstone of European jazz with performances at leading festivals and venues in Hong Kong, South Korea, Morocco, Brazil, Poland, the USA and Denmark.
'Here Now' follows the critical acclaim of their 2019
release 'Echoes' and marks a new era for the trio,
welcoming Norwegian drummer Knut Finsrud
into the ensemble for the first time alongside bassist Kasper Tagel.
Seeking inspiration from his heroes of past and present including Tord Gustavsen, Espen Eriksen, Misha Alperin and Jan Johansson, Bebe explores narrative themes of slowing down and seeking presence and gratitude through delicate melodies and a folk-like simplicity.
Having recently moved to a small village in Denmark with his family surrounded by woods, lakes and farmland, the quiet, contemplative and spacious tone of 'Here Now' is reflective of Bebe's newfound pace of life and surroundings.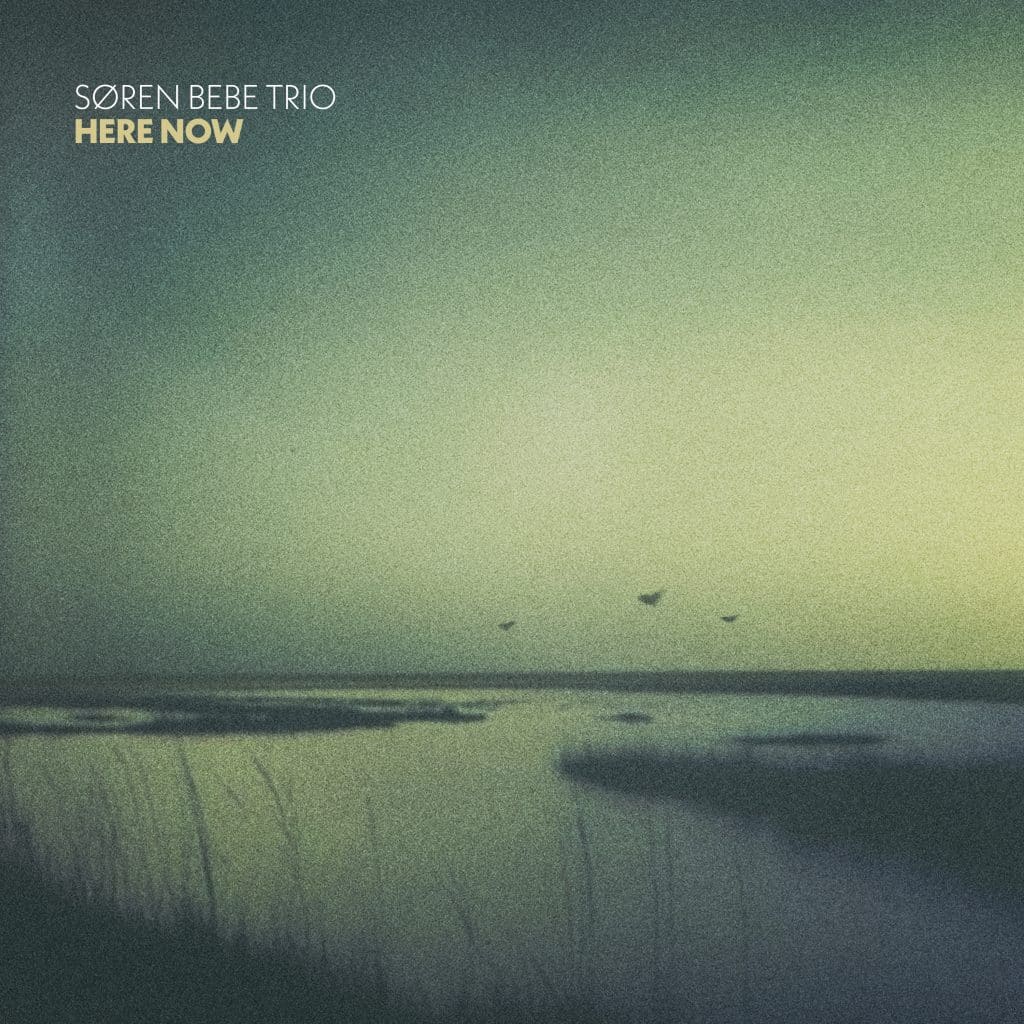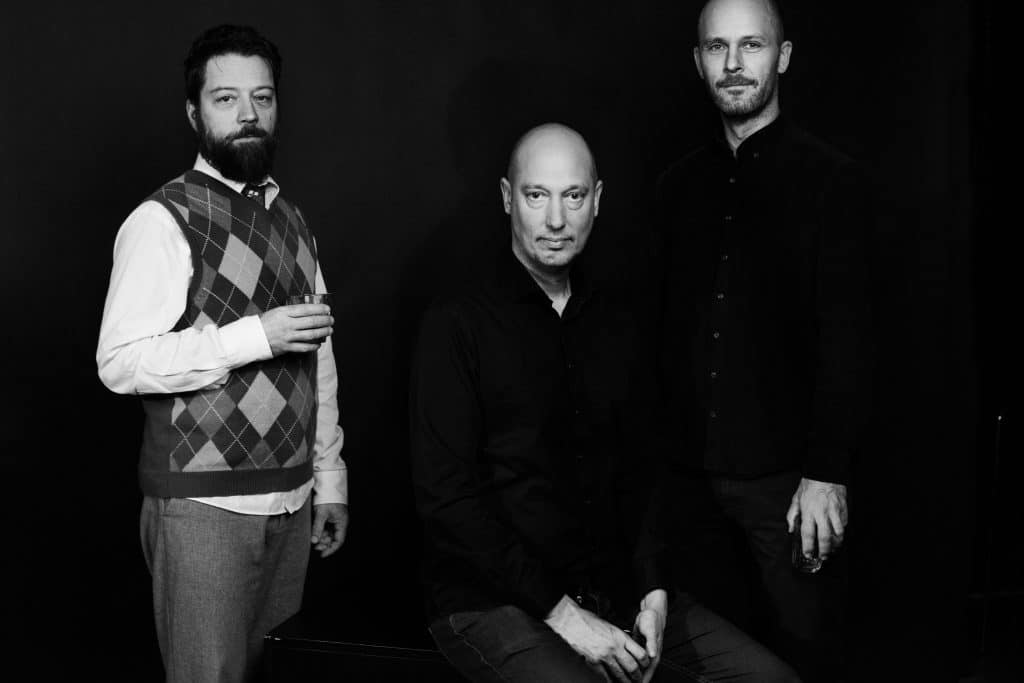 Introspective and melancholic in tone, Bebe's compositions usher the listener through intricately woven chord progressions and familiar song-like structures with intensity and tranquility. Steadfast grooves decorated with rich percussion timbres dissolve into rubato passages of openness across 10 original compositions that are maturely confident in their subtlety.
The trio will be celebrating the release of 'Here Now' with tours of Denmark and abroad in the winter of 2023 and throughout 2024
For upcoming concerts please click HERE.
Past concerts with the trio, includes:
Pizza Express, UK – London Jazz Festival
South by South West, USA
Hong Kong Jazz Festival
Jarasum Jazz festival, South Korea
Jazz au Chellah, Morocco
SESC Sao Paulo, Brazil
Deutsch
SOREN BEBE TRIO
Sparsam vertonte skandinavische Melancholie von berührender Schönheit
Der Kopenhagener Pianist und Komponist Soren Bebe fügt sich nahtlos in die Reihe großer Namen des skandinavischen Jazz Pianos ein – Tord Gustavsen oder Esbjorn Svensson etwa kommen einem in den Sinn, wenn man Bebes gefühlvollem Spiel zuhört. All About Jazz, eine der führenden Jazz Webseiten der Welt, geht sogar noch einen Schritt weiter: "Bebe certainly belongs to the tradition of lyrical pianists that goes from Erroll Garner and Bill Evans through Keith Jarrett."
Wir haben es hier also mit einem Musiker zu tun, der in seiner Heimat längst kein Geheimtipp mehr ist, sondern zu den führenden Pianisten Skandinaviens gezählt werden muss. Er kann bereits auf eine respektable Liste an Aufnahmen sowohl als Bandleader als auch als Pianist zurückblicken und ist bereits mehrfach um die Welt getourt.
Typisch für viele Jazzmusiker nördlicher Länder, endet auch Bebes Horizont nicht an der Genregrenze des amerikanischen oder europäischen Jazz – seine Einflüsse reichen über Klassik, Rock, Pop und Folk – und finden sich somit auch in der Musik seines Trios wieder. Rechnet man nun noch sein äußerst feinfühliges Kompositionsgespür dazu, das in souveräner Lässigkeit zwischen Dramatik und Leichtigkeit zu pendeln in der Lage ist, versteht sich beinahe von selbst, warum es ihm mühelos gelingt, selbst Zuhörer, die mit Jazz rein gar nichts anfangen können, in seinen Bann zu ziehen. Seine Mitmusiker Anders Mogensen (dr) und Kasper Tagel (double bass), beide selbst gefragte Musiker in Skandinavien, bilden mit ihrer geschmackvollen Zurückhaltung stets die perfekte Leinwand für Bebes Pianospiel und schaffen gemeinsam einen Sound, der berührt und tiefer geht. Im Zentrum von Bebes Musik stehen Gefühl, Energie und Kommunikation  – sowohl innerhalb der Band als auch mit dem Publikum – und das spürt man in jeder gespielten – als auch jeder bewusst weggelassenen – Note.
Soren Bebe gründete sein Trio 2007 – und vier Alben und unzählige Konzerte auf der ganzen Welt später (unter anderem bei der SXSW in Texas, Hongkong International Jazz Festival, Java Jazz, Korea) ist seine Band eingespielter und gefragter denn je.
Ihre jüngste Veröffentlichung "Eva" entstand in Zusammenarbeit mit Kontrabassist Marc Johnson und wurde von Legende James Farber in den New Yorker Sear Sound Studios aufgenommen.