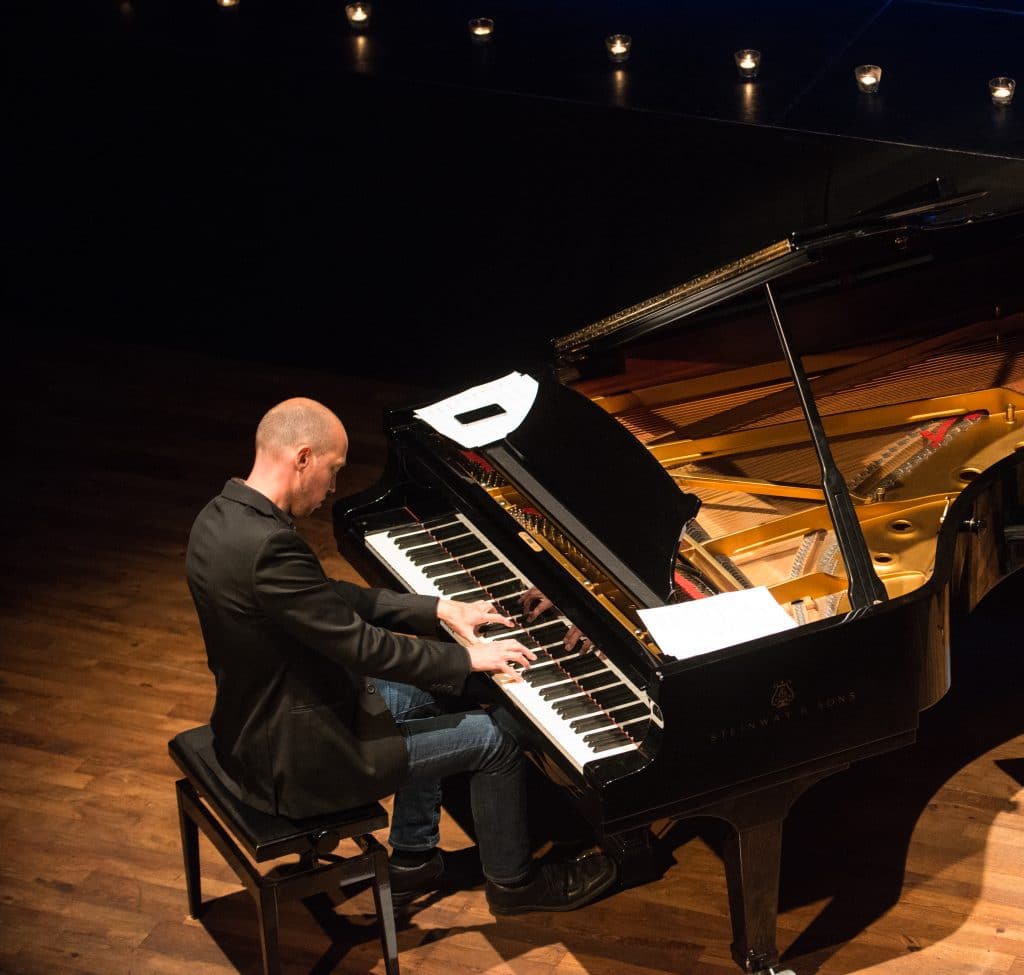 Copenhagen-based pianist and composer Søren Bebe fits seamlessly into the series of major jazz piano names from Scandinavia
– Esbjörn Svensson and Tord Gustavsen are the two most often mentioned when describing the sound of Bebe's piano playing and compositions.
And yet Bebe has a style all of his own: warm, intensely melodic and frequently playful, but always underscored by an unshowy lightness of touch with just a hint of Scandinavian melancholy.
All About Jazz, one of the world's leading jazz websites, goes a step further:
"Bebe certainly belongs to the tradition of lyrical pianists that goes from Erroll Garner and Bill Evans through Keith Jarrett. What Bebe adds to the lyrical tradition of the piano is a sense of folk-like simplicity, with mourning melodies blossoming like shy night-flowers"
Not only a pianist but also a sought-after composer, Bebe has gained worldwide recognition in recent years for his compositions, drawing on inspiration from the American and Scandinavian jazz tradition, as well as classical European masters like Morricone, Pärt, Satie and Debussy.
Bebe's international concert experience includes performances in Japan, Indonesia, China, Korea, USA, Brazil, Morocco and throughout Europe.
Selected discography:
Søren Bebe Trio: "From Out Here" (Your Favourite Jazz, 2010)
Søren Bebe Trio: "A Song For You" (From Out Here Music, 2012)
Søren Bebe Solo: "Music for Ballet & Contemporary Classes" (FOHM, 2013)
Søren Bebe Trio: "Eva" (FOHM, 2013)
Bebe/Buchanan/Tagel feat. Julian Arguelles & Helge Andreas Norbakken: "Gone" (FOHM, 2014)
Søren Bebe Trio: "Home" (FOHM, 2016)
Søren Bebe Trio: "Echoes" (FOHM, 2019)