Søren Bebe Trio | From Out Here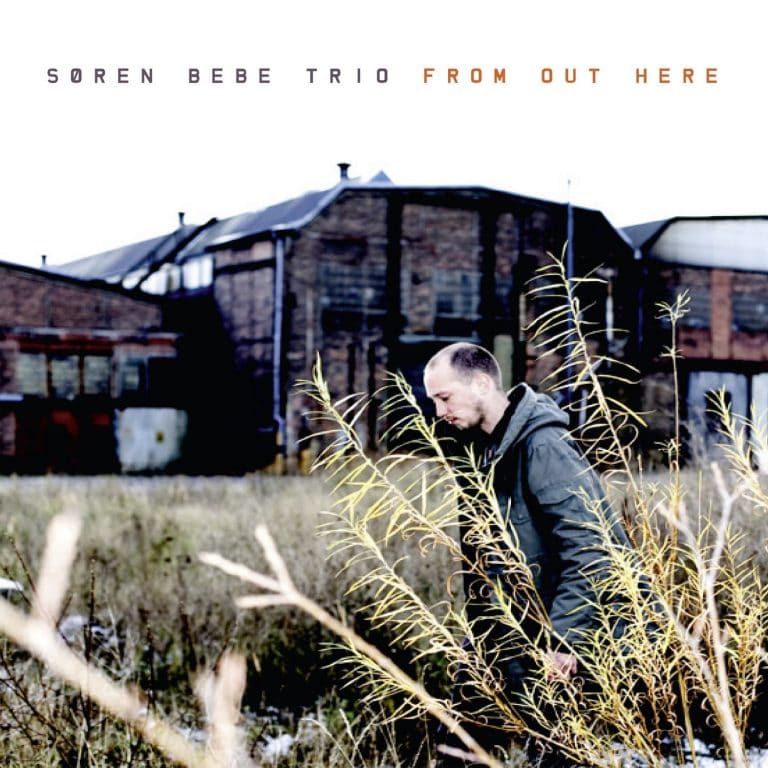 Why not share this album with your friends?
"Great album! Very moving and delicate music. Even those not particularly into Jazz music should love this."
Track list:
1. Homage (Søren Bebe)
2. Song For Andrea (Søren Bebe)
3. Wheeling (Søren Bebe)
4. Heimat (Niels Ryde)
5. From Out Here (Søren Bebe)
6. Song For Alberte (Søren Bebe)
7. Unresolved Love (Anders Mogensen)
8. Before (Søren Bebe)
9. Homage II (Søren Bebe)
Lineup
Søren Bebe – piano
Niels Ryde – electric bass
Anders Mogensen – drums
Press. Søren Bebe Trio: "From Out Here"
After the trio-debut from 2008, Søren Bebe is back with Niels Ryde and Anders Mogensen at his side – "From Out Here" is a quiet and melancholic album, but with lots of temper and bite.
For pianist Søren Bebe, interplay and communication comes first. So it was a given, when he joined his trio in 2006, that the drummer would be Anders Mogensen. Mogensen has been a returning play-mate since Bebe's studies at the conservatory in Aarhus, where Mogensen taught. In 2006, Bebe met Niels Ryde at «Summersession» at Vallekilde Højskole, and a band was born.
Opposites attract, the old saying goes. "I've always felt, that as a band- leader, you should try to use the musicians full potentials, and give them the freedom to be creative. The music should be personal, and everyone should be equally important" Bebe says. This democratic approach gives life and bite to the album, where Bebes nordic, melodic tones and tastefull voicings meets Mogensens rhythmically strong and almost teasing drumming. Everything is held together by Rydes soft and full bass. The past 3 years has brought the trio a long line of concerts and even a tv-performance. Hence, it's a strong trio- sound that meets the listener on From Out Here.
The compositions are mainly by Bebe, but Mogensen and Ryde also contribute. Bebes sources of inspiration, a.o. Charlie Haden and Keith Jarrett, shines through in both his playing and his compositions, but with the strong overweight of a personal sound, which makes the listener feel, at the same time in safe hands, but still challenged and drawn.
Søren Bebe graduated from the solo-class at the conservatory in Aarhus, and the past years he hass released albums with a.o. Christian Frank Quartet and the singer Ditte Rønn-Poulsen. Niels Ryde has workes with a.o. Lew Soloff, Ben Monder and his own group. Anders Mogensen is known from countless sessions on the international and Danish jazz-scene, and has worked with a.o. Jakob Anderskov, The Doky Brothers, Django Bates and Marc Johnson.
Søren Bebe (piano) // Niels Ryde (bass) // Anders Mogensen (drums)