Søren Bebe Trio | A Song for You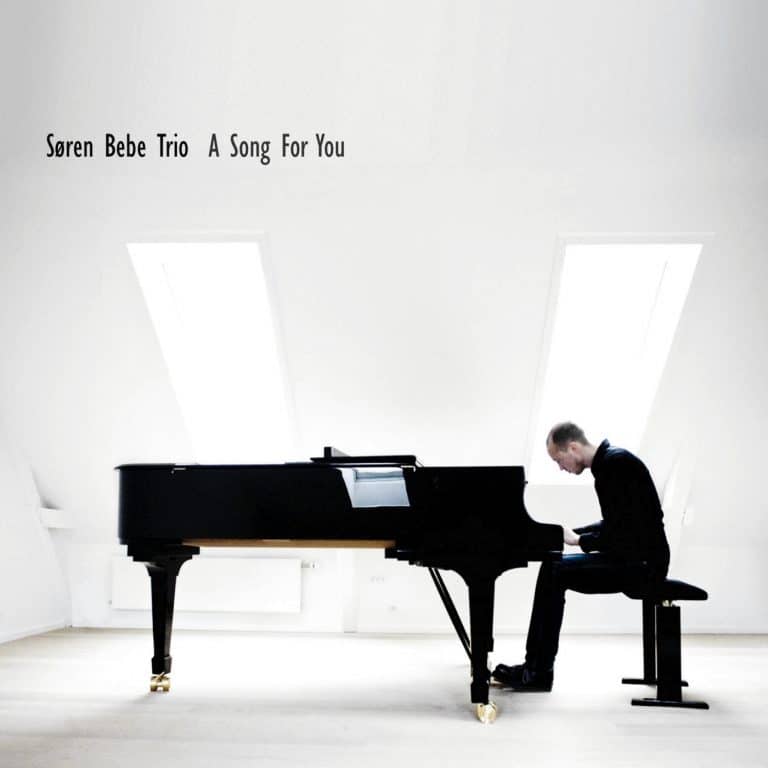 Why not share this album with your friends?
"The album is a slow burner that gradually unfolds in understated grandeur."
Track list:
1. Maria
2. A Song For You
3. Oh Shenandoah
4. Hope
5. Nocturne
6. Country Road
7. Remembering B
8. Again and Again
9. A Song For You, Too
10. Free, Free, Set Them Free
Lineup
Søren Bebe – piano
Niels Ryde – electric bass
Anders Mogensen – drums
This is the third studio album for the Danish trio, the Søren Bebe Trio. Following their CDs, From Out Here and Searching, these ten extraordinary tracks feature the sparse piano, smooth percussion and powerfully gentle bass that the Søren Bebe Trio has become famous for.

As a pianist and composer, Søren Bebe uses cinematic emotions to describe breath-taking tales in the music. Influenced by everyone from Scriabin to Radiohead, Bebe's compositions are a "cobweb of fragile melodies," as Jakob Baekgaard said.

With tour dates planned for 2012 and 2013, thousands of views on their Youtube videos and play on online radio stations such as Last.fm, the Søren Bebe Trio represents a future of jazz with extraordinary skill and haunting melodies. Critics all agree, the Søren Bebe Trio creates beauty and expressive play in their music.
"Thoughtful, sparse, dynamic and entirely approachable Danish piano trio"
(Bandcamp, US)

"..a Nordic inspired expression that goes straight to the heart." (JazzNyt, DK)

Excellent recording of the month, score 94 of 100 (Stereo Magazine, Japan)

CD of the Month (Serai Magazine, Japan)